Dear John,
This letter will confirm our appreciation of your company and excellent service that we have received from your firm for the last 25+ years.
As you know, International Children's Fund is a non-profit organization and containers are loaded by volunteers who many times take off of work to be here to be a part of our African projects and loading supplies for the poor and needy in many parts of the world.
In the past, other intermodal services have been late, sometimes showing up the next day, throwing off schedules and disappointing people that have wanted to be a part of the process.
Your staff has always been very accommodating. Containers have always arrived on-time and trucker's have always been friendly and very professional.
We hope to have a long and continued relationship with your well run organization.
Sincerely,
Dr. David Bruenning
President & CEO, INTERNATIONAL CHILDREN'S FUND
---
As an importer, Fleet Wholesale Supply Co., has come to rely on Harry H. Long Moving Storage & Express, Inc. to handle our container drayage from the Chicago area rail yards to our Distribution Center in Appleton, Wisconsin.
Harry H. Long Moving Storage & Express, Inc., provides us with reliable service that integrates well with our Freight Forwarders. They are able to react quickly to notices of container arrivals and are able to schedule pickps and deliveries six days of the week.
They provide our Distribution Center with a drop container program that enables our DC to adequately staff and schedule as necessary to handle the influx of containers, regardless of incoming quantity. They have and efficient process for reporting incoming containers to our DC and generate record keeping, in the form of spreadsheets, which help monitor and track timely return of containers once they are emptied.
The flexibility of their power units and chassis allow them to handle any size or weight of container that may be shipped to Fleet Wholesale Supply Co, Inc. They also help us out by leveraging their Neenah, WI yard when the influx of containers causes us to run in to restrictions for our DC's drop yard.
We, at Fleet Wholesale Supply Co,. Inc., look forward to a continued relationship with Harry H. Long moving Storage & Express, Inc. for our future import container drayage needs.
Sincerely,
Geoffrey Petermann
Logistics Manager, FLEET WHOLESALE SUPPLY CO., INC.
---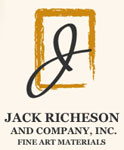 Thank you for the excellent service your company has given us. I work with a variety of trucking companies and have found none that compare to Harry H. Long in quality and service. We are a small company and because of that we find ourselves working around trucking company's schedules. Harry H. Long has worked with my staff to get deliveries around our schedule. This helps keep our cost down.
Thanks you again for excellent service.
Shawn P. Richeson
Executive Vice President JACK RICHESON & COMPANY, INC.
---

It's been 7 years since our companies started working together and I wanted to take a moment to thank you. The service Harry H. Long provides to my and Phoenix International Freight Services, Ltd customers is exceptional.
When there it's a unique "drop and hook" program using your own chassis' for one of our largest customers in Appleton or simply pulling containers off the rail to avoid rail storage, your company is there to help us.
I remember the time I called you late on a Saturday morning to request and emergency delivery. You guys were right in the middle of your company picnic! Still, one of your guys drove to Chicago, picked up the container and delivered it to my customer in Green Bay. It saved this company from having a line go down!
Harry H. Long is a preferred carrier for Phoenix International Freight Services, Ltd. and your service reflects on us. I just wanted you to know that we appreciate you going "above and beyond" for us and our customers.
With sincere regards,
Cheryl A. Busch
International Account Executive, PHOENIX INTERNATIONAL FREIGHT SERVICES, LTD